How To Save TONS of Money On Maternity Clothes While Pregnant
Here are the best maternity clothes hacks that you must try today. Don't waste money buying clothes that you may never wear again.
Even if you are planning to have more babies, you may get pregnant in a different season and have to buy yet ANOTHER wardrobe of maternity clothes.
Instead, you can either wear certain types of dresses and tops you already own throughout your pregnancy, or you can buy some new regular dresses and tops that you will also be able to wear once you aren't pregnant anymore.
Sound crazy? I would have thought so, but it worked for me! I bought a few maternity dresses when I was only showing a little, and I hated them. So I returned them and figured I could keep wearing my own clothing until I had no choice but to buy maternity clothes.
I purchased some amazing leggings (not maternity!), and I never had to purchase anything other items of clothing. I gained over 45 lbs while pregnant, so if I did it you can, too!
I Wore Regular Dresses And Tops Instead Of Maternity Clothes
Believe it or not, dresses and tops with pleating or have a flowy fit have MUCH more room than you think they do. It may not look like it because they lay flat, but there is actually a lot of room to accommodate a growing belly.
My FAVORITE dress had pleating, but the material was not very stretchy. Even though it has kind of an A-line shape, I thought that eventually I wouldn't be able to wear it anymore.
Thankfully, I was wrong! I wore it throughout my ENTIRE pregnancy, and wore it on the day of my baby shower! I felt really beautiful, and didn't have the stress of having to find a dress for the occasion.
Dresses and tops with elastic waists are also great options. Since I didn't buy any dresses or tops while I was pregnant, I can't provide links to them since they are no longer available.
If you want to buy regular clothes that you can also wear after you give birth, I highly recommend you try on some regular clothes.
You can try stuffing something underneath whatever you're trying on to see if it's an item that could accommodate a growing belly. The point isn't to see exactly what you will look like, just to see how much room there is.
Disclosure: This post contains affiliate links. This means that I earn a small commission if you make a purchase by clicking on the affiliate links at no extra cost to you. Please see my Disclosure for more details.
Examples Of Dresses And Tops I Wore Instead of Maternity Clothes
✅ This dress with an elastic waist is a great example of one that I wore throughout my whole pregnancy.
✅ This smocked dress is another great example of one I wore while pregnant.
✅ This pleated dress is also a great example of one I wore throughout my whole pregnancy.
✅ I wore tops similar to this pleated top throughout my whole pregnancy.
✅ I also wore tops similar to this flowy and stretchy top throughout my whole pregnancy.
The Best-Kept Secret Of Maternity Leggings
Disclosure: I'm part of the lululemon collective and will receive a commission if you make a purchase through the links below at no cost to you. Please see my disclosure for more details.
These amazing leggings are a best-kept secret because they aren't maternity leggings!
They can save you money, and you can still wear them after you give birth!
✅ These specific leggings are easy, comfortable, and one of the reasons I was able to get through my whole pregnancy without buying maternity clothes, so they were a great investment.
I would be willing to bet that purchasing these leggings was a lot less expensive than purchasing a new wardrobe for yourself, no matter how small.
You can wear them before, during, and after pregnancy. You can use these leggings as every day pants, and also to work out in.
They Are High Quality
These leggings are EXTREMELY comfortable with lightweight fabric that has four-way stretch and sweat-wicking. The waistband doesn't dig into your belly, and the leggings stretch really well while still retaining their shape.
They also stay in place really well. I've never had any issues with them falling down, and I've had them for over a year now. They will fit you throughout your entire pregnancy.
They Will Fit You Throughout Your Entire Pregnancy
I purchased these leggings right away, before I was even showing. They comfortably accommodated my growing belly throughout my ENTIRE pregnancy, and I gained over 45 lbs.
You Can Still Wear Them After You Give Birth
The other HUGE bonus is that they will still fit you after you give birth! Whether you lose a little of your pregnancy weight or all of it, these leggings will still fit you.
I know this because, while I still have pregnancy weight to lose, I purchased and wore these leggings before I was showing. They fit me at my pre-pregnancy weight, throughout my pregnancy, and now while I'm at the halfway mark.
It just makes sense that you would want to buy leggings that you can wear forever instead of leggings that you can only wear for a short period of time.
They Are Easy To Care For
Machine wash cold with like colors, and tumble dry low.
Proper Sizing And Options
If you are pregnant and you want to purchase these leggings, I recommend buying two or three sizes larger than your regular size. For example, I am a size 4 and I purchased a size 8.
These leggings are available in pants, cropped pants, and shorts. There are a variety of rises, colors, and patterns available. You will definitely be able to find something that you like!
I purchased the pants and cropped pants. At the time, I didn't know they had shorts available, or I would have purchased those as well.
More regular dresses and tops I wore While Pregnant
Again, I was able to do this by wearing dresses that had elastic waists, and by wearing some of my regular tops that had a looser fit.
Here are some other examples of the types of dresses I was able to wear throughout my pregnancy: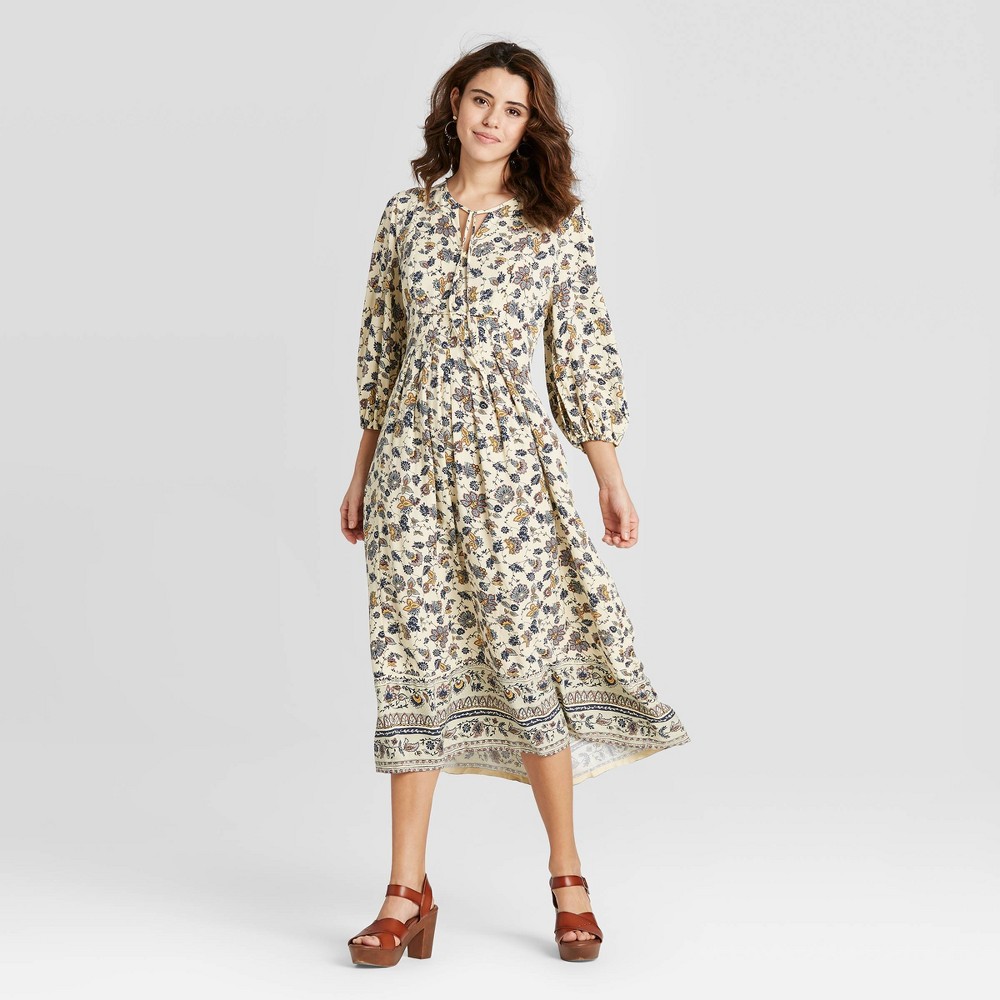 If you see dresses that have pleating, elastic waists, and are very flowy, those are the types of dresses I was able to wear throughout my pregnancy.
What did you do for maternity clothing when you were pregnant? Please share in the comments below!